Our Approach
The Houghton Hotel a lifestyle destination for those who want to extract only the best Johannesburg has to offer in a prime and secure environment. Being a member of the prestigious 5-star luxury brand, with South African properties alike, such as The Saxon Hotel, Michelangelo, The Oyster Box, and The Twelve Apostles.
Our Story
Differentiated from the rest, it is a uniquely constructed product that showcases great architecture and design allowing for ultimate privacy and convenience, catering to the various segmented groups and individual markets.
The Heart Of South Africa
Corporate and transient business is promoted trough The Hotel's central location to upscale shopping and prime business concerns. Situated between Johannesburg's CBD and Sandton business hub, logistically allowing for convenient B2B travel and only 20 minutes' drive away to the gateway into Africa, OR Tambo International Airport.
Vistas overlooking 168 acres of private parkland, it includes jogging paths, outdoor and indoor pools which only enhances the services of the corporate lifestyle, is a space designed to refresh-and-go with private change rooms and showers showcasing The Hotels' fine amenities.
Accompanying the luxurious amenities is the mainstream Delicatessen, having internal seating capacity of 140 with the addition of a boutique take-away offering for the convenience of guests and the residents of the greater estate, has the charm of delivering cuisine sought after in childhood memories at fair price points. Adjacent to the Delicatessen the design allows for a merge of interior décor brilliance of a more sophisticated space such as the Restaurant. The Restaurant can cater for up to 100 people seated having view into the culinary experience of the kitchen and its chefs, bringing forth a home away from home feeling.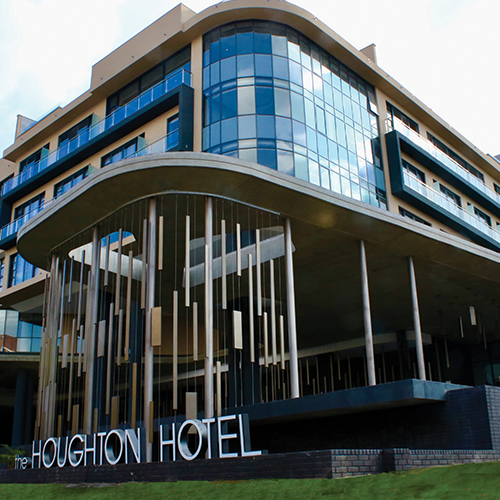 The Houghton Hotel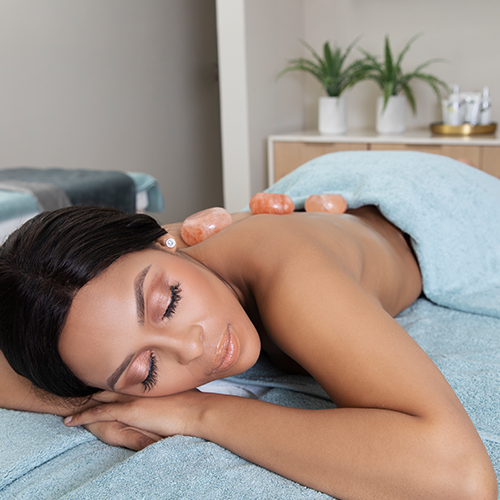 The Spa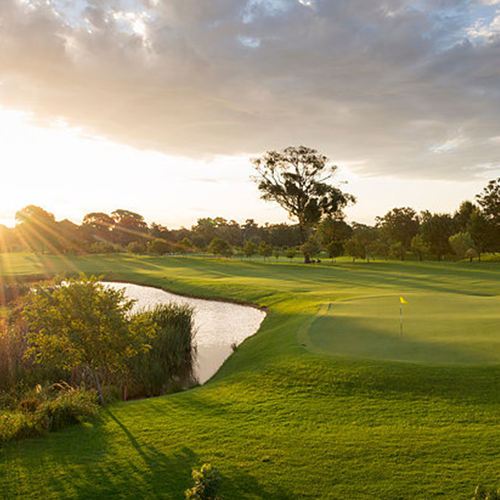 The Golf Course
Playing The Ultimate Game